Our Favourite Links
Here's some links to our suppliers and companies we work with. Below are some links we think you might find useful.
RX Plastics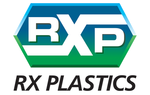 New Zealand's leading manufacturer of K-Line irrigation, pipe, water storage tanks & effluent dispersal systems.
RX PLASTICS LTD is one of New Zealand's largest manufacturers and distributors, specialising mostly in plastic products for water transport and storage.
Wurth NZ

Würth New Zealand Ltd proudly supply fixing and assembly products nationwide.
Würth is synonymous with quality. If they don't truly believe in a product, they don't stock it. Rest assured that every article is fit-for-purpose, of superior quality and has been subjected to tougher testing than it will ever face in real applications.
Kiwicare

New Zealand pest and garden experts. Control pests in your home and grow a helathy garden with Kiwicare professisonal strentgh DIY products.
Strainrite

New Zealand based manufacturer & exporter of quality fencing tools and equipment. Strainrite offer a variety of fencing tools and equipment developed in the field by farmers, for farmers - Strainrite remains an active entity in the agricultural field. Their reputation for innovative quality stems from its policy of continual product improvement, and constant feedback from end-users.
Milkbar - Calf rearing products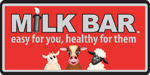 Sparex Agricultural Products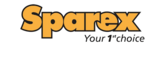 DAB - White International